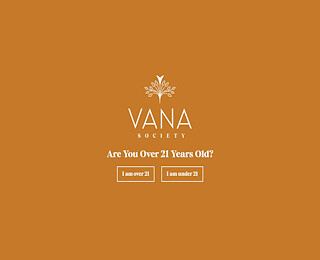 Make the most of your next trip to a New Mexico dispensary by becoming educated on the laws and state-wide regulations pertaining to recreational cannabis in New Mexico. Whether it's your first time using marijuana as a recreational product or you're a seasoned cannabis consumer, you'll find it to be beneficial knowing more about the Cannabis Regulation Act and how it pertains to you. If you're at least 21 years of age, you can legally possess up to two ounces of cannabis, sixteen ounces of extract, or 800 mg of edible cannabis at one time while outside of your home.
Your Guide To Buying Weed Online and Possessing Weed At Home
While there is a state-wide limit as to how much cannabis you can purchase from New Mexico recreational shops and how much you can have on your possession at any time, there are no laws in effect to limit how much cannabis a resident may store in their home. Due to an absence of at-home possession laws, it makes sense for NM residents to stay well-stocked in their homes when possible.
Vana Society makes online New Mexico cannabis sales convenient. We carry flower, concentrates, edibles, pre-rolls, vaporizers, amd THC topicals, all of which can be ordered from our website and picked up at our Clovis location.
Legally Purchasing Recreational Marijuana in NM
By obeying the state's recreational cannabis laws and buying from a reputable weed shop like Vana Society, you'll have access to the THC products you want when you want them. Violating the regulations could suspend your rights to possessing and using cannabis. Make note of prohibited consumption areas:
Public vehicles and school buses
On school grounds and property
In the workplace
Public parks
Rec centers
Youth centers
All other public places not designated for consumption
Transporting NM Cannabis To And From a New Mexico Dispensary
While driving, cannabis products should be in a sealed container out of the reach of the driver. Cannabis DUIs are treated like alcohol DUIs in that liability and criminal prosecution are distinct possibilities if you're found to be operating a motor vehicle while under the influence of THC.
Customer Rated As One Of The Best Marijuana Shops In New Mexico
Review our customer testimonials and ratings to see what other NM residents are saying about Vana Society, then place an order on our website to test our quality and potency. We're confident you will find that our products offer exceptional value. Sign up for our VS rewards program that will earn you points on every purchase. As a member of our rewards program, you'll have access to daily deals and exclusive offers when shopping on our website.
Make your next cannabis purchase count by shopping at our New Mexico dispensary online. Take advantage of free Web resources on our site, as well, such as informative blog articles & news. If you have questions about our company or our products, reach our team by calling 575-530-0400 or connect with us on Facebook.